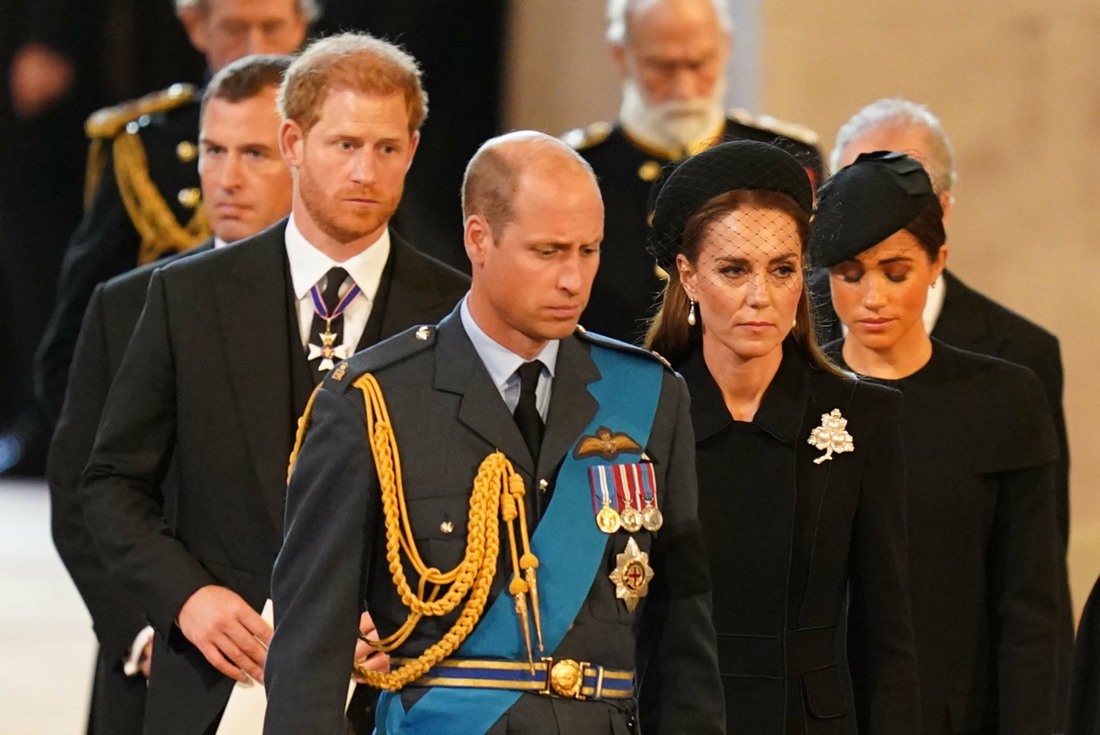 Prince William and Kate have been mad since 2016. That's when they learned that Prince Harry was Dating Meghan Markle. It's clear now – as it was clear then, actually – that William and Kate were in a blind panic for much of 2017 and 2018, as they were sick with jealousy over Harry and Meghan's easy charisma and fairy-tale love story. Thus, they orchestrated an unhinged smear campaign aimed at destroying the Sussexes' marriage or exiling them in some way. Post-Sussexit, William and Kate's default position has always been one of anger, rage, resentment and hatred towards the Sussexes. The "reason" for all of this incandescent rage has shifted from month to month, from year to year. There were easily 200 "last straw" moments, or "the Sussexes will never come back from this" moments. And after all that, it never amounts to anything other than the same thing it always was: William and Kate resent the Sussexes. They're jealous of H&M and they hate that Harry and Meg left (even if that was their goal). William and Kate are not masterminds, they're just two racist, jealous, petty, nasty people who will use any excuse to fuel their resentments. Speaking of.
The Princess of Wales has 'built up resentment' against Meghan Markle because she was forced to stay away from Balmoral while other senior royals rushed to the Queen's side for a final goodbye, a royal author has claimed.

Kate, 41, remained in Windsor to look after her children while the immediate family headed to Scotland to be at the late monarch's bedside when she died in September 2022. And now biographer Robert Jobson says in his latest book, Our King, the decision was taken to ensure Prince Harry didn't have an excuse to bring his wife, because he might have insisted if the Princess of Wales was there.

'The King said it was only for the children and grandchildren to be with the Queen,' he wrote, adding that Charles wanted to stress that it was 'not appropriate for wives to attend', even though Sophie Wessex travelled to Balmoral. 'Privately, he wanted to say Meghan was not welcome,' he continued. 'But he couldn't say that to Harry so he personally intervened and asked Kate to stay back so that it was fairer on Meghan.'

He said that the Princess of Wales – who had stayed back at Adelaide Cottage and was spotted leaving Windsor Castle to collect the children from school on the day – had 'wanted to be there with the Queen', but wasn't able to.
Charles told Kate to stay home as a cover for why Meghan was banned from Balmoral and instead of being upset with the king, Kate is mad at… Meghan. For existing. For wanting to be with Harry on a difficult day. Kate "resents" Meghan for something awful that happened TO Meghan, which was Charles banning Meg from Balmoral. Again, there was a perfectly good reason why Kate didn't go to Balmoral: she needed to pick up her kids from school and tell them about their great-grandmother. That perfectly reasonable excuse is never used and I don't know why. The more these royal biographers pick apart this particular story, the angrier I get on the Sussexes' behalf. Also: Sophie wasn't the only spouse allowed in Balmoral. Tim Lawrence, Anne's husband, was there. So was Camilla.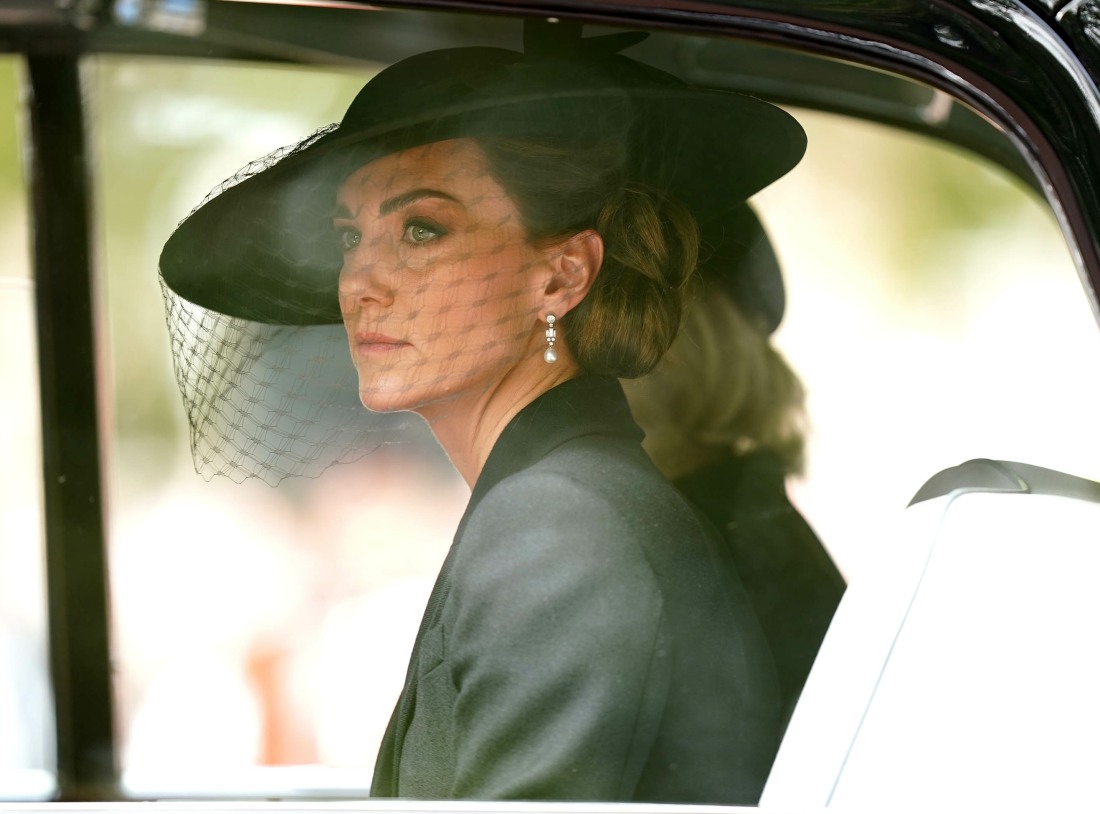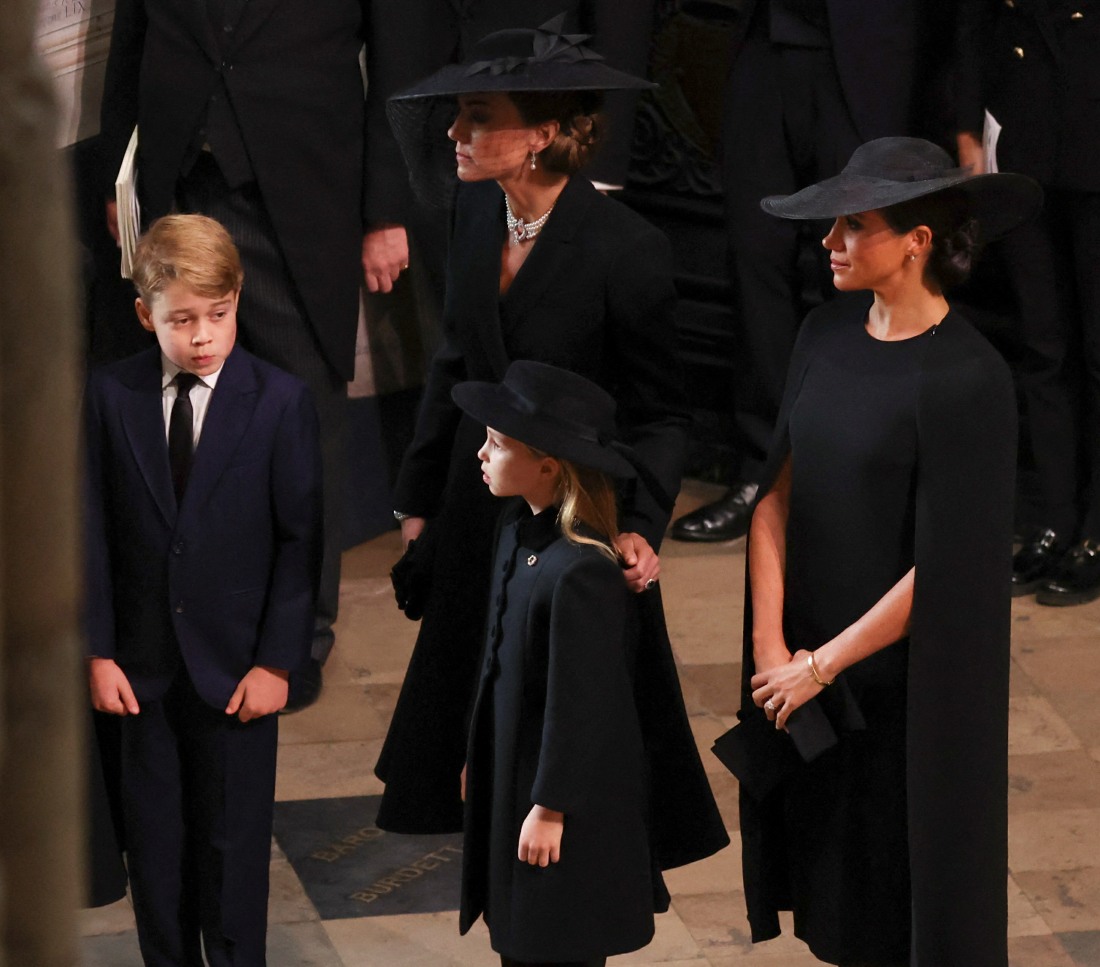 Photos courtesy of Avalon Red, Backgrid, Cover Images.