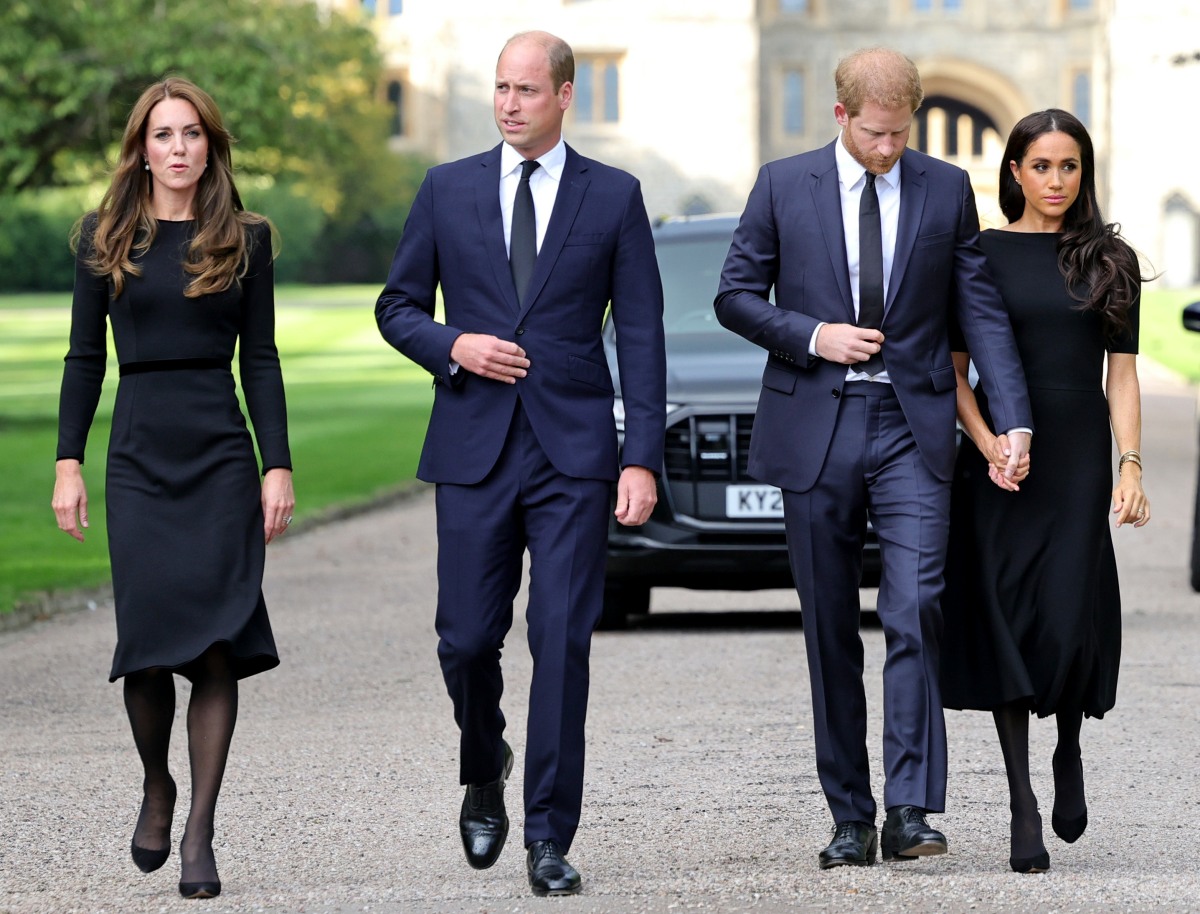 This week's People Magazine cover story is so odd. The whole point was to "explain" why the Duchess of Sussex isn't going to the coronation, but there are all of these weird little quotes about it. So, People's sources say that Meghan would have loved to "support" her father-in-law at his Chubbly but she didn't want to deal with the "scrutiny" from the British media. Then we also heard that Harry perhaps took so long to confirm his attendance because his father didn't contact him directly for weeks after the e-vite was sent. In some sense, I'm even more convinced that Harry withheld his decision specifically so his father would speak to him directly. That's why Charles has been spinning it in the British media. Anyway, here's another piece from People's cover story: Meghan also found the Windsor walkabout difficult last September, although People stops short of saying that Meghan told people that it was "one of the hardest things she's ever had to do," which is what Kate told people.
When Kate Middleton and Prince William stepped out alongside Prince Harry and Meghan Markle at Windsor Castle following Queen Elizabeth's death, many hoped the reunion was the first step in reconciliation between the brothers and their wives. However, the surprise outing was difficult for both couples behind the scenes. In his new book Our King: Charles III, author Robert Jobson wrote that Kate later said the outing was "one of the hardest things she's ever had to do."

Meghan felt similarly about the walkabout, where the two couples viewed tributes to Queen Elizabeth and greeted mourners gathered outside.

"That's the longest they had ever been away from the kids, and then on top of it, knowing what's being said out there — it was very difficult," a source tells PEOPLE exclusively in this week's issue.

Meghan, 41, and Prince Harry, 38, were in Europe for a series of charity appearances while their two children — Prince Archie and Princess Lilibet — remained in California when Queen Elizabeth died in September. The Duke and Duchess of Sussex extended their trip to attend the funeral events.

According to Kensington Palace, Prince William invited his brother and sister-in-law to join them — but it was Kate who came up with the idea.

"She didn't want her or William to have any regrets," a friend of Kate's told PEOPLE.

Although Buckingham Palace announced last week that Prince Harry will attend his father's crowning ceremony on May 6, the rift between him and the rest of the royal family remains— as evidenced by the Duke of Sussex not seeing King Charles or Prince William during his visit to London to attend a court hearing last month."Things are strained," a palace insider says.

While Prince Harry and King Charles have had "positive conversations" ahead of the coronation, there has been no communication between Prince Harry and Prince William, and an insider says Harry's appearance at the crowning ceremony will do little to ease tensions. "I don't think the coronation and a big conversation can be conflated," says an insider.
It's hilarious that someone (??) is giving KATE credit for the Windsor walkabout. I remember very well that there was a lot of back-and-forth between the new king and the new Prince of Wales on that day, with Charles's office insisting that Charles ordered William to invite the Sussexes. William's office openly briefed the media that it was entirely William's idea. And now Kate wants credit for dreaming up the reunion? Please. Her body language did not say "this was my keen idea!" Her body language was pissy, like she was annoyed that she had to walk a few feet away from a Black woman but William told her she had to.
As for Meghan "feeling similarly" – I seriously doubt Meghan told people that the walkabout was one of the hardest things she's ever had to do. No, the hardest thing was probably being held hostage in that f–king country while her babies were halfway around the world. I bet it was also really f–king difficult to remain composed as she was still being actively targeted by William, Kate, Charles, their offices AND the unhinged press.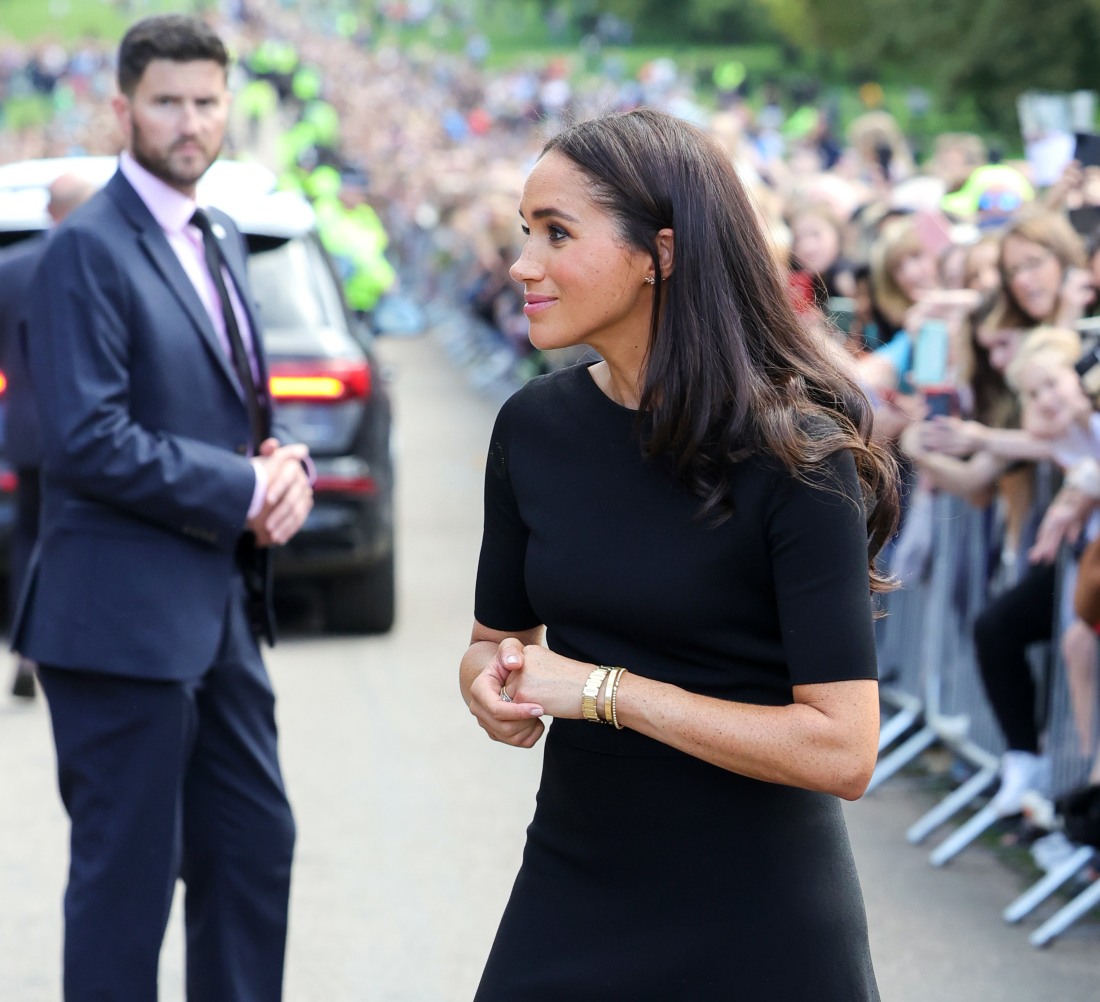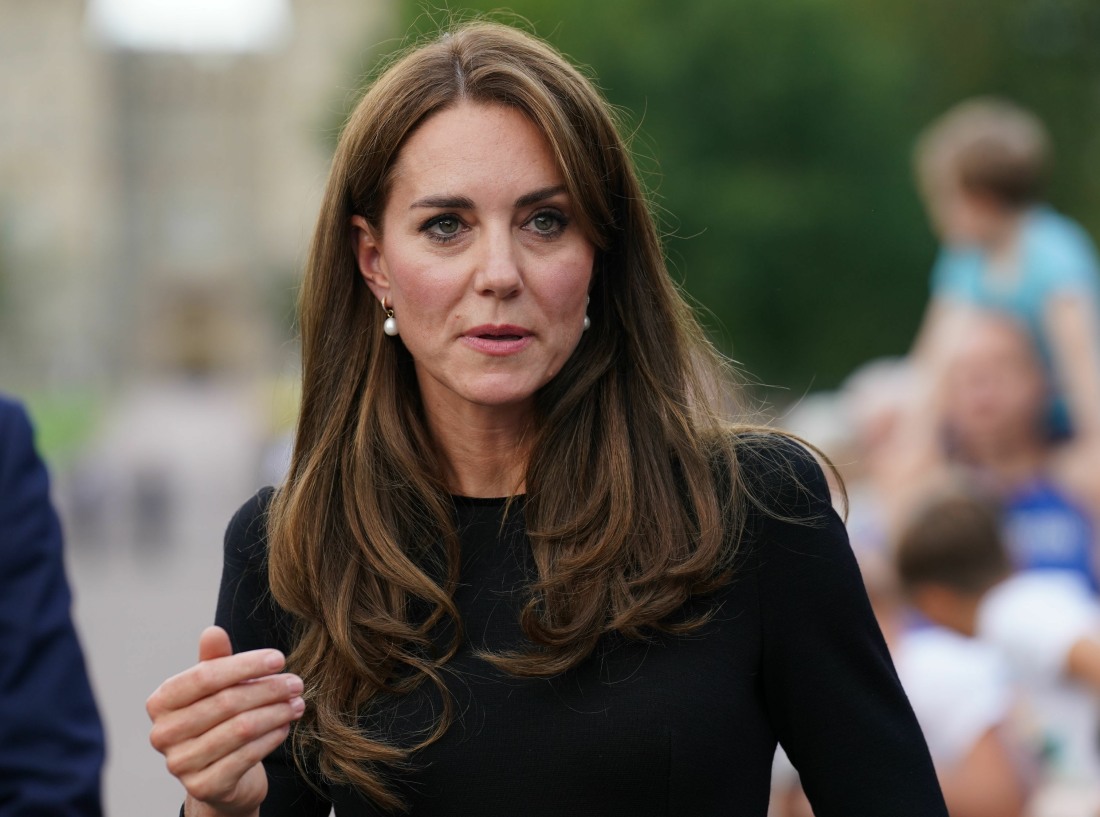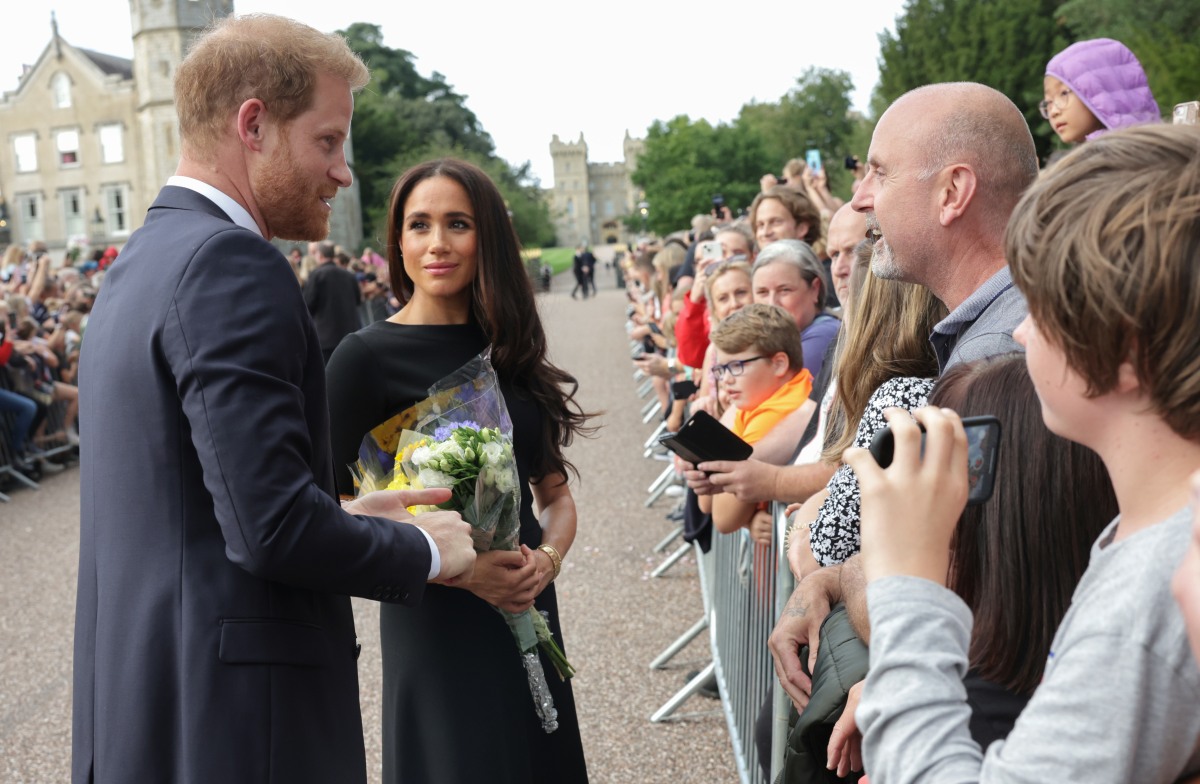 Photos courtesy of Avalon Red.