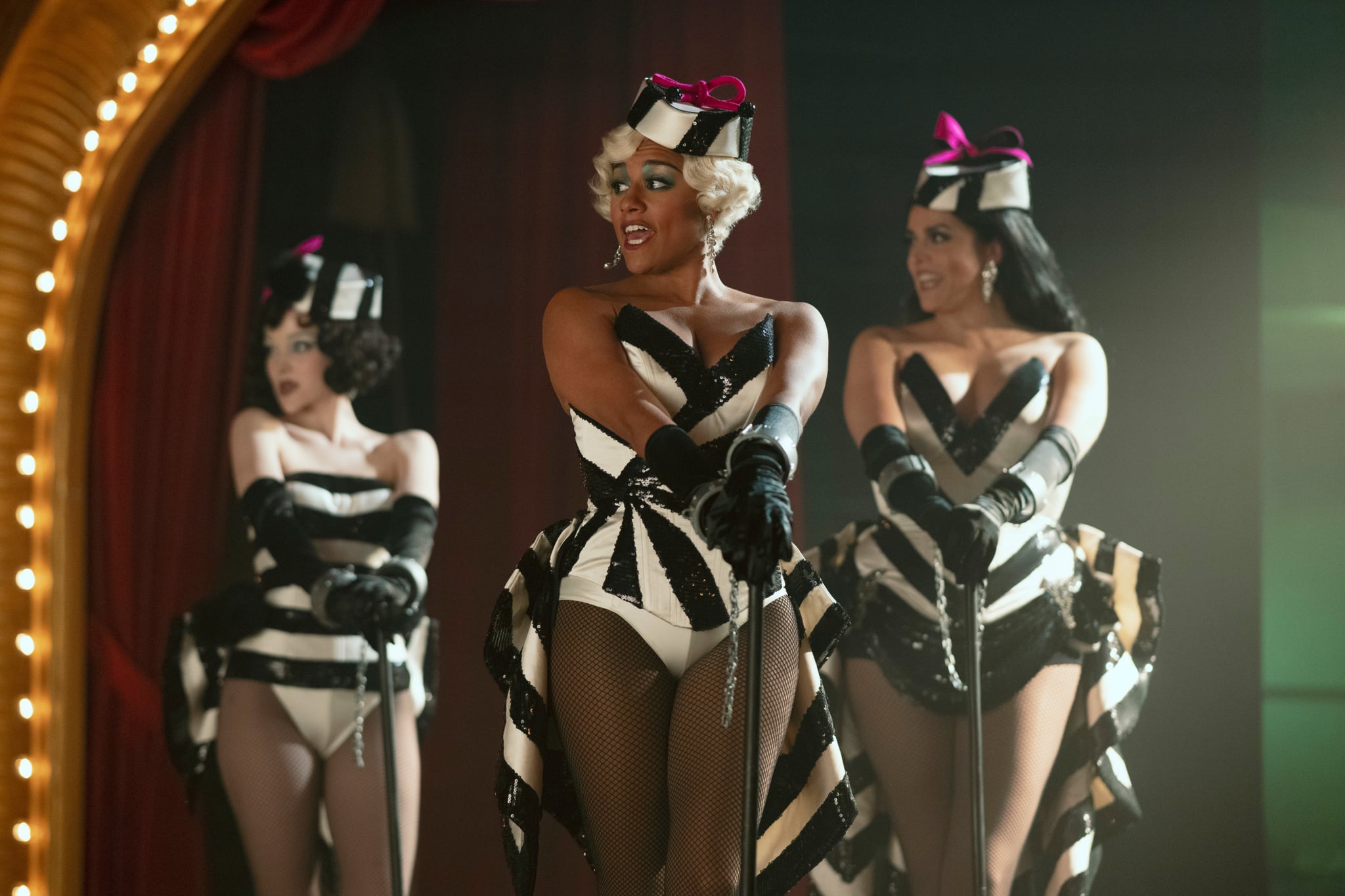 "Schmigadoon," Apple TV+'s musical series that parodies iconic stage productions of the past, is back for season two — but don't expect the Golden Age musical numbers from season one. Season two — which the show renames "Schmicago" — turns its attention to the darker and sexier musicals of the 1960s and 1970s. Those productions — like the reference for the new title, "Chicago" — feature sex, murder, trauma, and war, and often don't end happily. In the series, Melissa (Cecily Strong) warns Josh (Keegan-Michael Key) that she's not as familiar with the shows of this era, so if that's you, too, we've got you covered. These are the biggest musical references for "Schmigadoon" season 2, aka "Schmicago."
"Pippin" in "Schmigadoon" Season 2
The very first song of the series, "Welcome to Schmicago," is a parody of "Magic to Do" from the 1972 musical "Pippin," and the choreography is very similar, too. Titus Burgess's narrator character parallels the Leading Player character in "Pippin," who acts as a narrator in the musical. "Pippin" was directed by legendary choreographer Bob Fosse, and many of his other works are also parodied in this season.
"Chicago" in "Schmigadoon" Season 2
"Chicago," which first hit Broadway in 1975, is probably the most obvious parallel for casual musical fans in the new season. Dove Cameron's Jenny Banks character definitely seems at least partially inspired by Velma Kelly in "Chicago" (the role Catherine Zeta-Jones played in the film version), and Cameron rocks a harsh black bob for the part. The club performance scene to the song "Do We Shock You" also borrows choreography from "Chicago"'s "Cell Block Tango." Even more directly, Jane Krakowski appears as the lawyer Bobby Flanagan, a parody of Billy Flynn in "Chicago" (Richard Gere's role in the movie adaptation). The show also makes frequent references to jazz leading to murder.
The introduction of Bobby in episode two also mixes in some elements of Stephen Sondheim's 1970 musical "Company," in which the main character is named Bobby, and his name is repeated often in song. The prisoners in jail sing Bobby's name over and over, a clear nod to Sondheim's work (which recently was revived on Broadway with a woman playing Bobby, spelled Bobbie).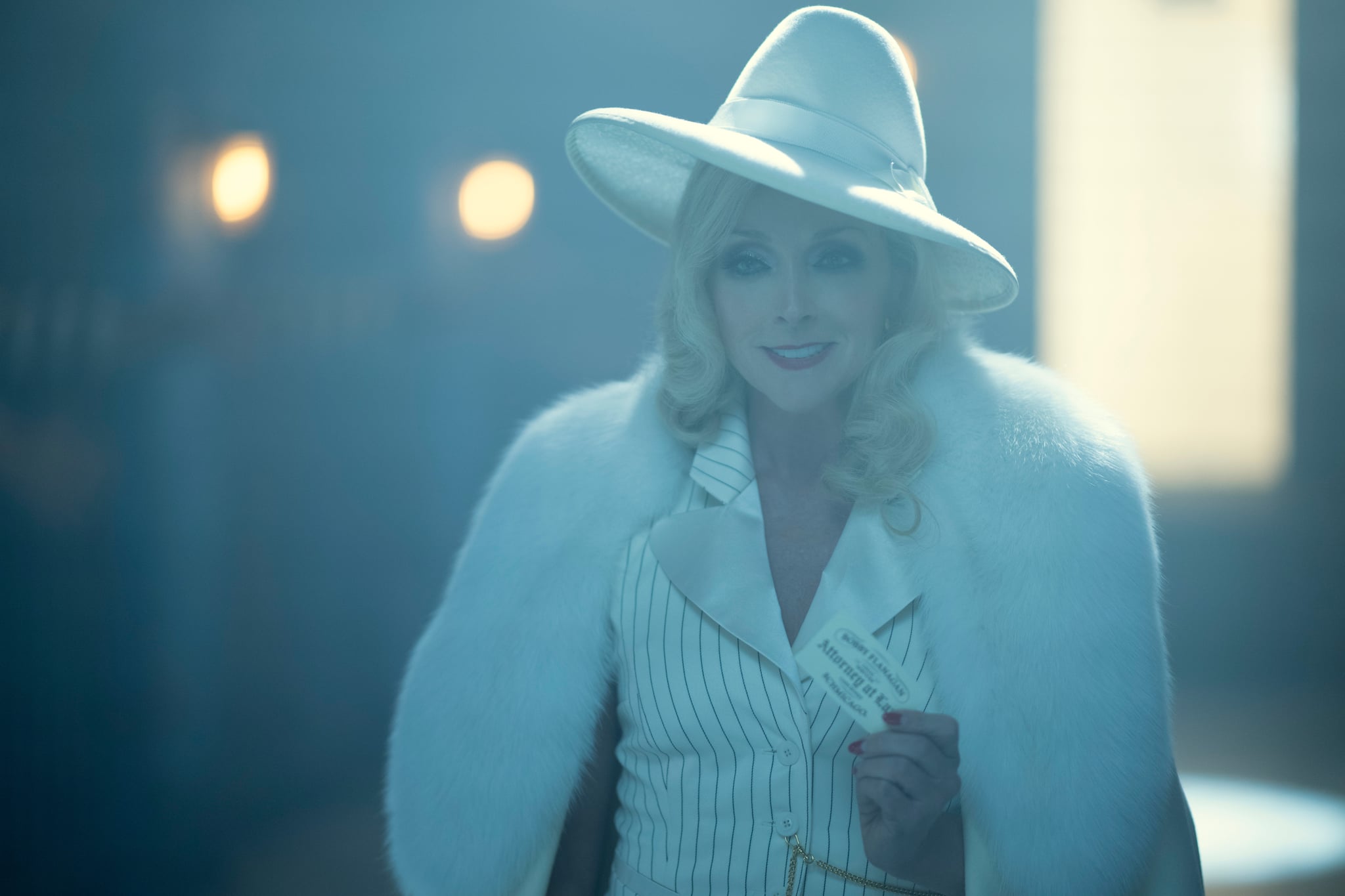 "Sweeney Todd" in "Schmigadoon" Season 2
Alan Cumming's character Dooley Flint is a direct parallel to "Sweeney Todd"'s title character, and Kirstin Chenoweth's Miss Coldwell is a combination of the musical's Mrs. Lovett with Miss Hannigan from "Annie." Cumming's bloody apron and pale Makeup are particularly foreboding. "Sweeney Todd" is one of Sondheim's most popular musicals, and had its first Broadway production in 1979.
"Cabaret" in "Schmigadoon" Season 2
"Cabaret," which hit Broadway in 1966 and was turned into a 1972 film, is probably the biggest reference point for season two. The club in the show is called the Kratt Klubb, a reference to the musical's Kit Kat Klub. Cameron's Jenny has a lot of the same DNA as Liza Minelli's famous performance as Sally Bowles in the film. Oscar-winner Ariana DeBose plays the Emcee in the TV show, which is also a role in "Cabaret." Ann Harada's character Madam Frau, who runs the club, is clearly a joke about "Cabaret"'s Fräulein Schneider.
"Cabaret" is set in 1920s Germany as the Nazi Party takes power, and there's definitely an imperialist villain vibe to Patrick Page's Octavius Kratt, who owns the club. Page also debuted the role of the villainous Hades in the Tony Award-winning musical "Hadestown," and there are elements of that part in his "Schmigadoon" character, too.
"Hair" and "Godspell" in "Schmigadoon" Season 2
Aaron Tveitt's Topher, a hippie who befriends Josh, is obviously a twist on the hippies of "Hair," the 1967 musical all about the free spirits protesting the Vietnam war (It was also turned into a movie in 1979, but it is not exactly faithful to the original). Topher and his group of flower child followers also mix together elements of "Godspell" — which is about Jesus and his followers — and "Pippin," which is also about a traveling group.
"A Chorus Line" in "Schmigadoon" Season 2
In episode two, the audition song "I Need to Eat" interpolates choreography from 1975's "A Chorus Line," which is about aspiring musical actors begging for a part.
New episodes of "Schmigadoon" premiere Wednesdays on Apple TV+.