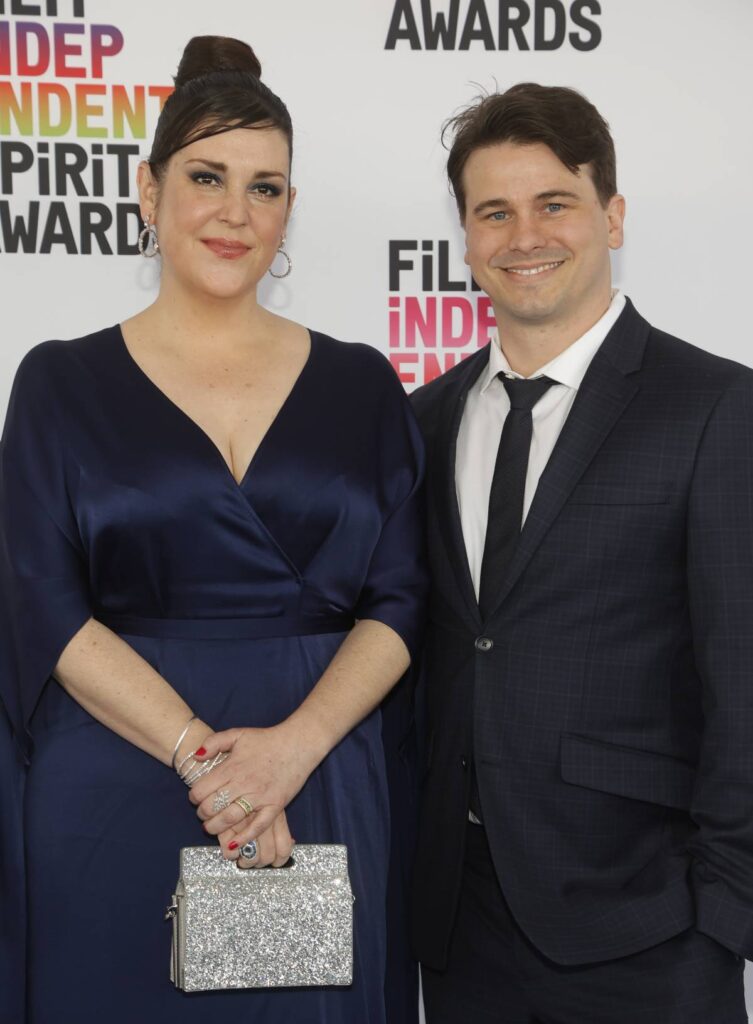 Melanie Lynskey appeared on The Drew Barrymore Show on Tuesday. She and Megan Dodds put on their Ever After costumes along with Drew to mark the 25th anniversary. On Wednesday, Melanie was back with husband Jason Ritter to discuss her current show Yellowjackets. Melanie and Jason are lovely people independently. But they have become known for their adorable support of each other publicly as well. I realize 'adorable' is a bit of a silly descriptor for 40-something people in a committed Relationship, but it's also apt. They constantly serve as each other's cheerleaders and not in an overly-syrupy, hyperbolic way. Just sweet, earnest sentiments that show not only their affection for each other, but how much fun they have together. While on Drew's show, Jason showed his signature sincerity in the loveliest, most pure admission of when he realized Melanie was the one. While most people talk about their meet-cute, Jason said he knew Melanie was the one when he realized he needed to quit drinking and become a better man for her.
Jason Ritter became emotional talking about his relationship with alcohol when he first started Dating his now-wife Melanie Lynskey.

The Emmy nominee opened up about his experience with alcoholism early on in his relationship with the Yellowjackets actress during Wednesday's episode of The Drew Barrymore Show.

When asked by host Drew Barrymore, "What was your moment when you knew [Lynskey was the one]," Ritter responded: "I knew how incredible Melanie was early on."

Ritter, 43, continued, "It's not as cute of a story as you would like to think. It was messy and interesting and weird. But mixed in the mix, [I was] dealing with some alcoholism issues."

"At a point, I knew how amazing she was, and I thought she would be incredible for someone who deserved her, basically," he said, choking up. (Lynskey, 45, quietly uttered "aw" and reached for his hand.)

"And I didn't feel like I was that person. I thought [I was] a little bit too crazy," he shared. "So it was only after like maybe a year into not drinking where I started to go, 'Oh, maybe I can promise some things to someone else. Maybe I can be this person.' It's been like a slow burn."

Ritter continued, "I knew she was incredible. It was working on myself enough to feel like maybe I can be the one for her, too."

Wiping her tears away, Lynskey said of her husband, "He did so much work on himself. I'm so proud of him."
"It was working on myself enough to feel like maybe I can be the one for her, too," it's rare that I hear things that I'd wish had been said about me, but this would be one of them. If you watch the clip, posted below, Jason is so sincere in his admission, it's beautiful. It's almost as though he doesn't realize he was going to say it until it's out there. But this is a marvelous description of love, that it makes a person want to be a better version of themselves. And that has nothing to do with money or looks or anything else superficial. It has everything to do with becoming more reliable and a safer space for their partner.
For a little background, Melanie and Jason met on a project, The Big Ask, in 2013. They began dating right away, had their daughter in 2018 and married in 2020. So they've been together for a decade now and have worked together on three different projects. Starred together, I should say. Because they've worked together a lot, it turns out. Jason had a secondary role in Melanie's Candy mini-series with Jessica Biel. And, I just discovered, he got prothetelic-ed up as a Clicker in Melanie's climatic scene in The Last of Us. A married Couple who works together that well is a something else. My relationship survives because my husband and I do not work together.
.@JasonRitter opens up about having to address his alcoholism when he first started dating @melanielynskey. pic.twitter.com/Nw4Glxnw4i

— The Drew Barrymore Show (@DrewBarrymoreTV) March 29, 2023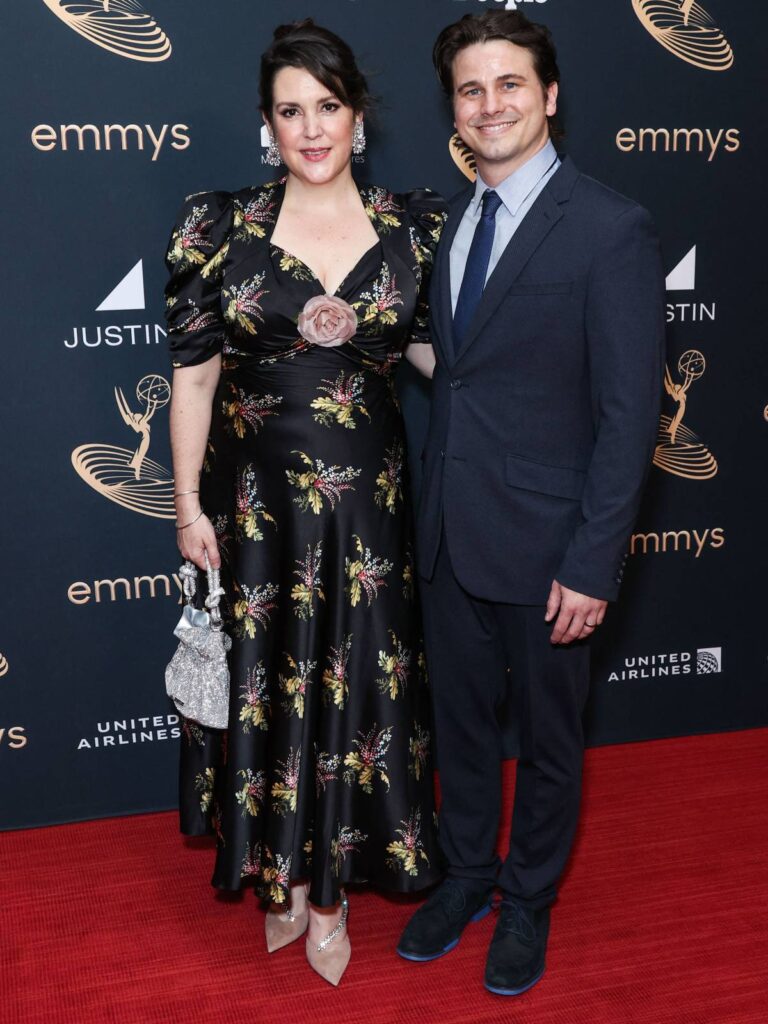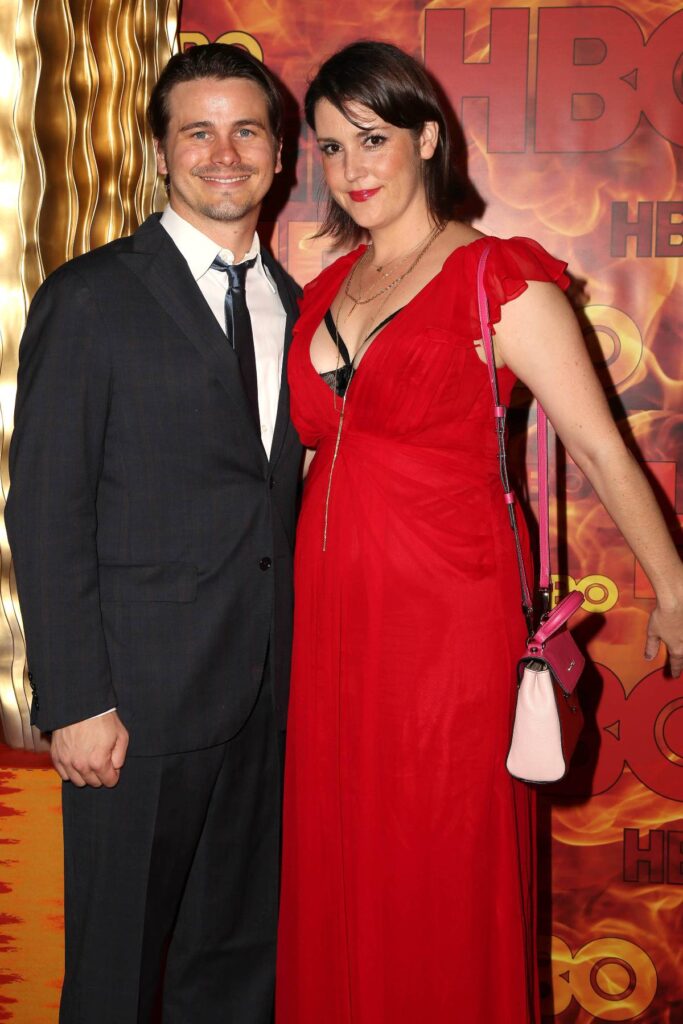 Photo credit: Cover Images,Twitter, Instagram, and Martin Sloan/Avalon