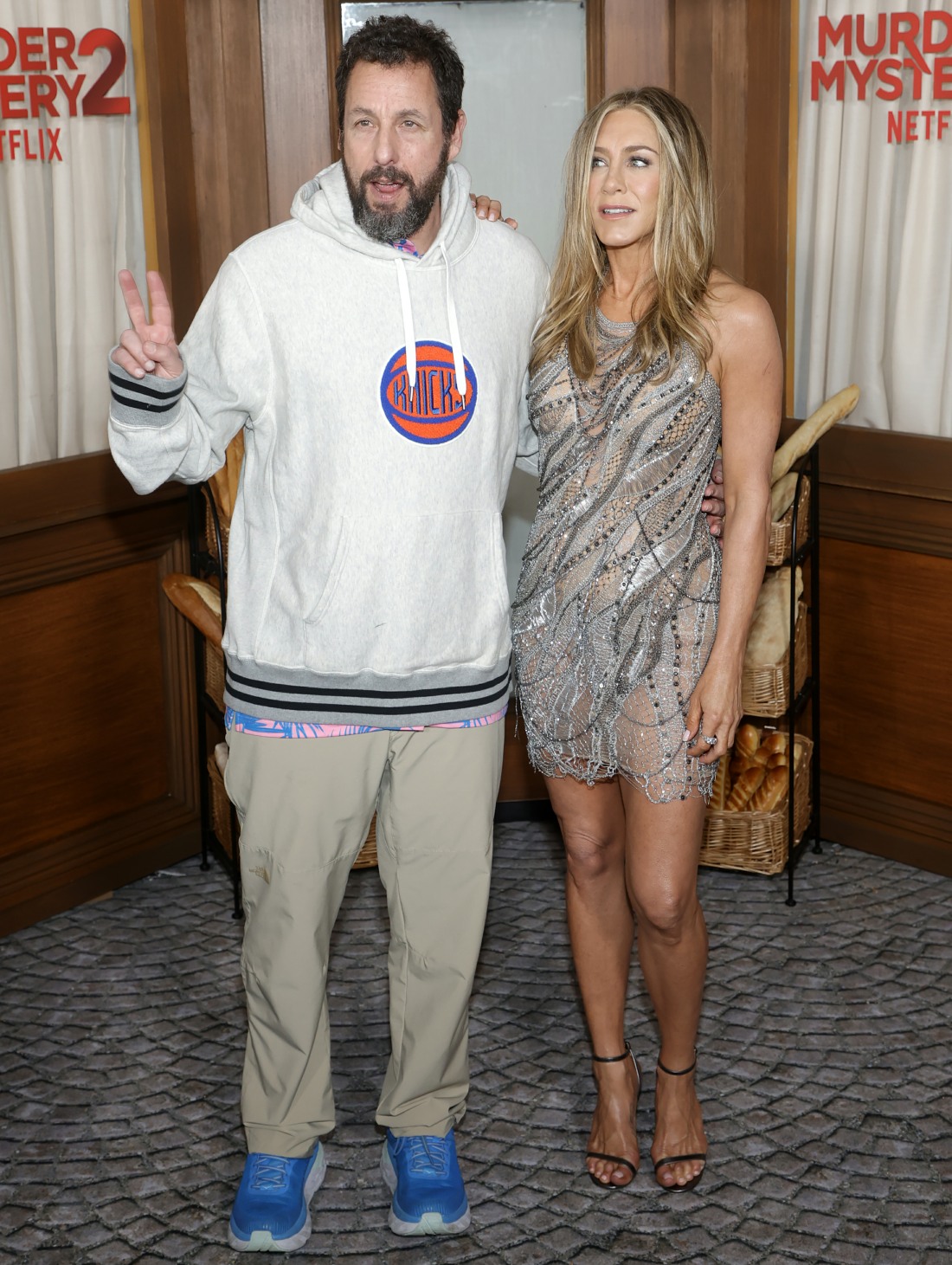 I'll never forget the promotion for Long Shot, where Seth Rogen stepped up and bought/borrowed some sharp suits and made a real effort to look clean, nice and respectable standing next to Charlize Theron, who was (as always) impeccably decked out in couture. Rogen did that on purpose – he spoke openly about not wanting to look like a schlub next to a goddess in Dior couture.
Well, Adam Sandler feels differently. Sandler is Sandler – he rarely dresses up, not even for his own premieres. So these are photos from the LA premiere of Murder Mystery 2 – Sandler wore a Knicks sweatshirt over a Hawaiian shirt, khakis and sneakers. He stood next to Jennifer Aniston, who probably spent hours getting ready for this premiere, getting a full blow out (in addition to her new blonde highlights), getting full Makeup, bronzer and fake tan going and then putting on this surprising little minidress. Sandler should be embarrassed – at least put on a suit! You don't have to wear a tie to look nice and pulled together.
Aniston's minidress is Versace – is this from a recent collection or is it a vintage piece from her closet? It definitely feels like something she used to wear in her 20s. That's not a diss – her body looks great and she looks so small, especially standing next to Jodie Turner Smith, who towers over her. Jodie's look is Schiaparelli and it's one of the best things I've seen her wear in a while.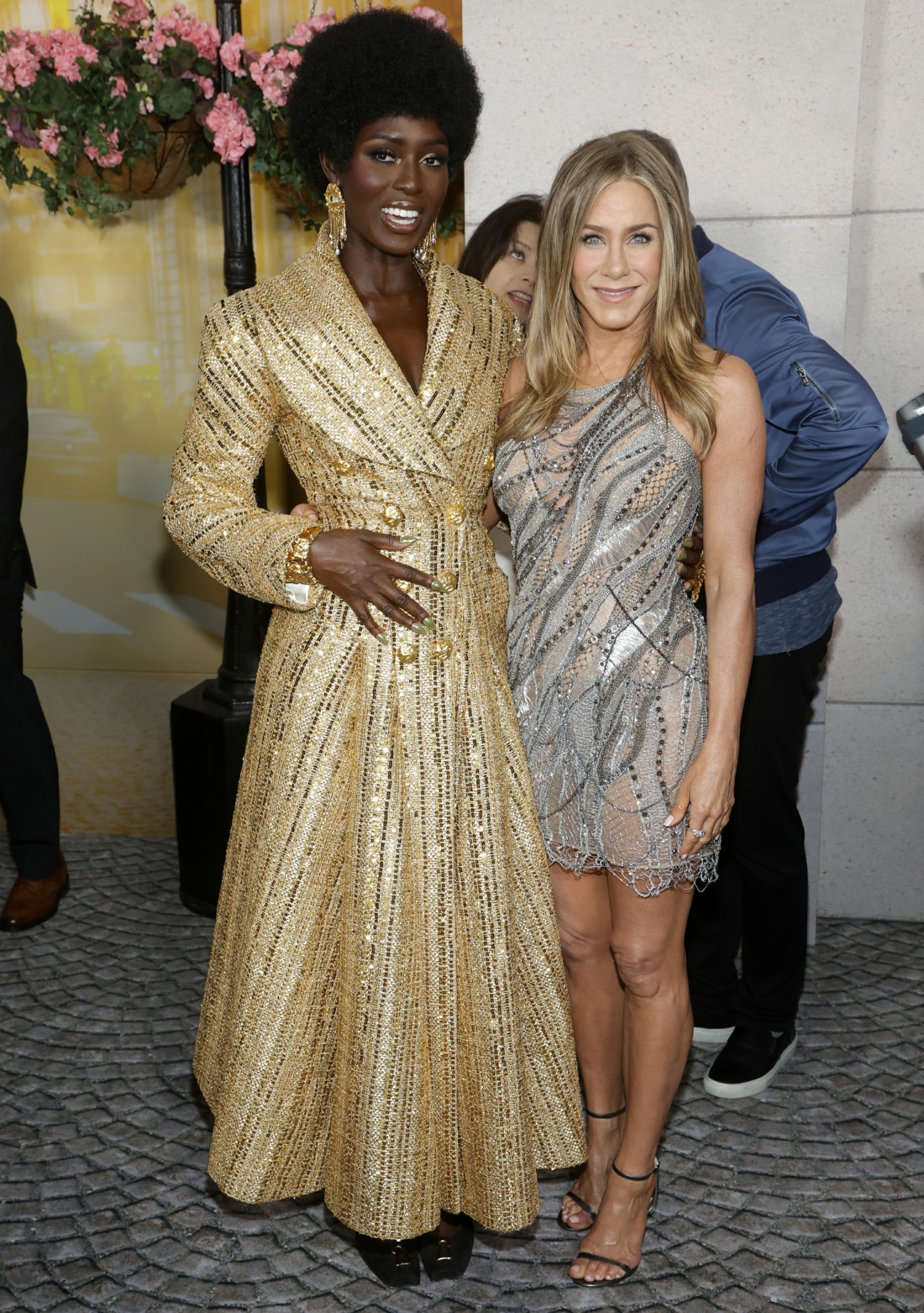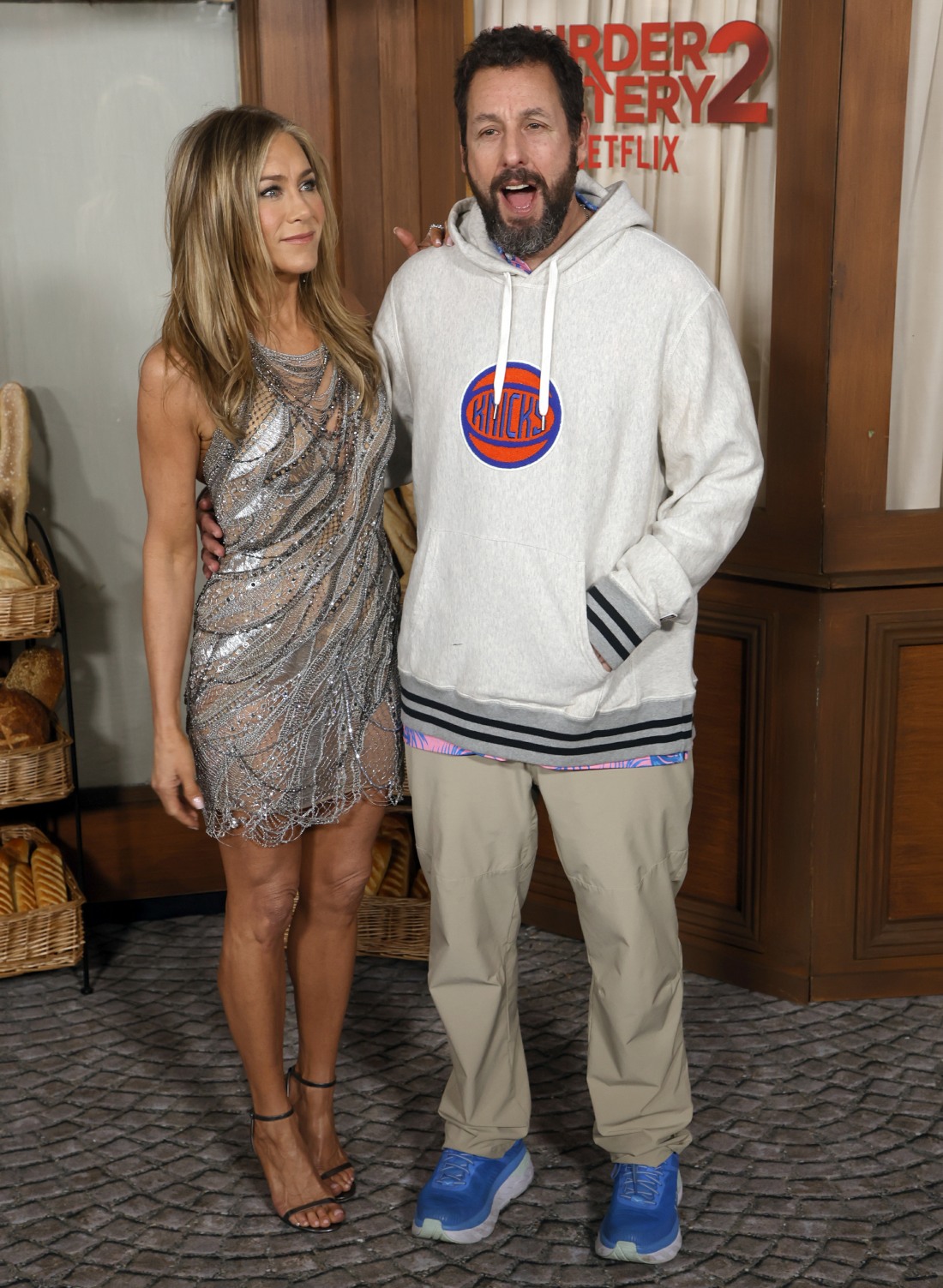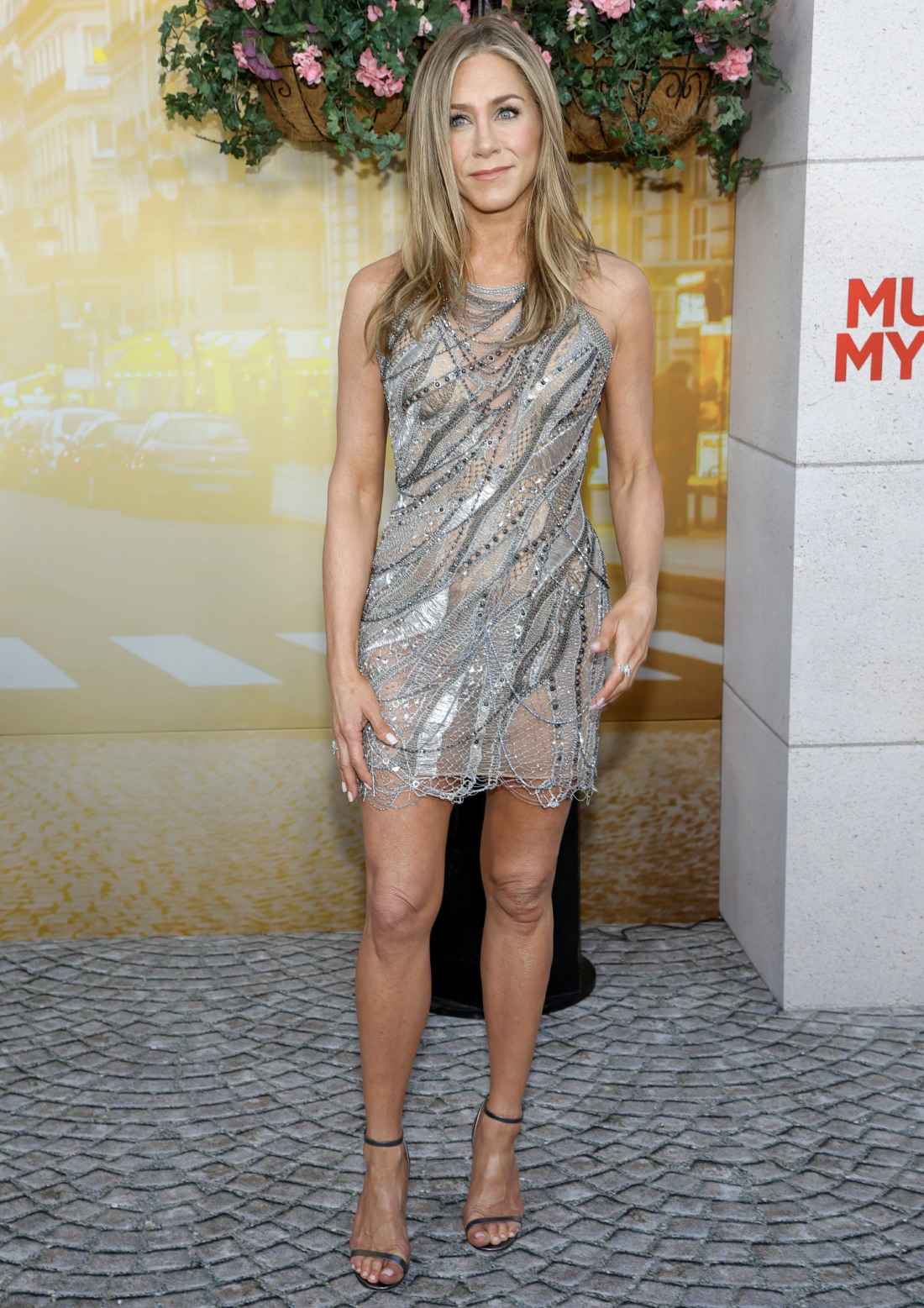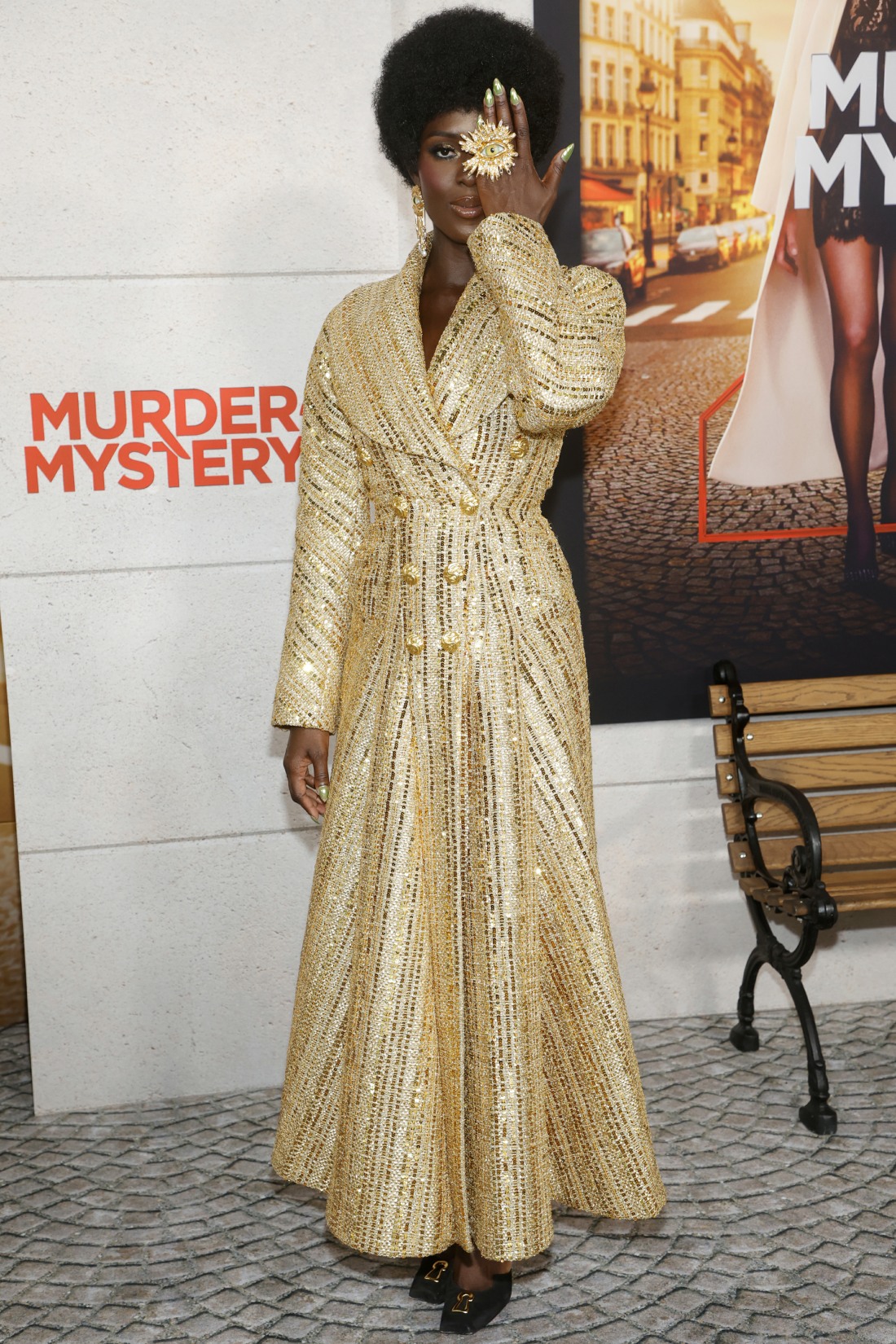 Photos courtesy of Cover Images.